Writing Services
Need A Good Freelance Writer?
If you are looking for professional freelance writing services and content writing services, you have come to the right place.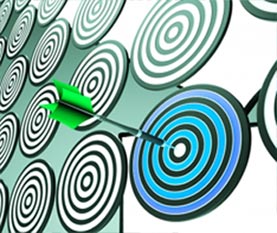 My name is Teresa Cheong. I'm a freelance writer based in Singapore. Let me help you
make words work for you and your business.

I offer clear copywriting that is easy-to-read, customer-focused and produces results.






What is your writing need?
Do you need content writing services for your company website, online articles, eDMs or e-newsletters? Or are you looking for a strategic business writer with clear copywriting skills to write compact business plans, tender proposals, Company Profiles and Annual Reports? Look for a good freelance writer with solid experience in crafting clear, crisp and compelling content.

How can I help?
Find the professional freelance writing services you need here:



Website Content Writing Services for Web Updates
Don't let competition or dated content keep visitors away from your website. If you have a company website that needs to be updated regularly, but do not have the time or staff with good web writing skills to do the job well - hire a good SEO web content writer to keep your web content fresh and exciting. Increase your website's chances of being tracked by popular search engines by hiring a web content writer who is experienced in copywriting SEO content.

See portfolio - web writing samples.




Strategic Content Development for Brand New Websites
Are you a small or medium-sized company, startup or non-profit organisation with plans to launch a brand new website? A professional web content writer can save you a lot of time and hassle by helping you conceptualize and create compelling web content for your brand new website.

See web writing samples.

Corporate and Marketing Communications Materials
Is your company communicating enough to your clients, customers or stakeholders?

You don't need to rely on an expensive PR agency to write quality content for your company's website, brochures, tender proposals, annual reports, business plans, press releases, newsletters, or direct mailers.

Get your message right, on time and on budget by outsourcing your corporate and business writing needs to an experienced business writer and freelance writer in Singapore.
See business writing samples.

Article Writing Service

Hire a reliable freelance writer to write leading articles for industry magazines and newsletters as part of your B2B marketing strategy to boost your company's brand..
Or engage an experienced web content writer for copywriting SEO articles as part of your SEM (Search Engine Marketing) efforts toimprove your website's search results.
I am a seasoned article writer and SEO web content writer with over 100 articles published on yahoo.com and online portals such as HealthXchange, a health portal under Singhealth.
See article writing samples.

Writing Tender Proposals

Writing tender proposals is demanding work. The key to successful tender writing is an easy-to-read and clear writing style. No fluff. No bluff.
A good tender writer needs to have a quick thinking mind to grasp complex ideas quickly, and must be able to write clearly, and ask the right questions. I have been writing tender proposals on a broad range of subjects: defence, training, airport operations, call centre services, customer services.
Need help in writing tender proposals? Contact me for a quick discussion.


How To Work With Me
Working with me is easy.

Just drop me an email and describe briefly the content writing services you need.
Tell me your preferred writing styles, audience, topic, length and objectives, and I will make sure that the writing and editing meet your expectations. Terms and conditions are straightforward too:
Charges are based on per page or per project basis.


50% advance payable before work begins* Balance payment is due immediately upon submission of finished copy.


Fee includes two rounds of revisions at no additional cost. Subsequent requests for revision and editing are chargeable. Revisions outside the original agreed scope of work are considered a new assignment.


Request for revisions must be made within 30 days upon receipt of copy.


Once work has started, any cancellation is subject to a penalty fee, ranging from 20% to 100% of the total project fee, depending on the extent of work completed.
* For writing projects below $500, full payment is required before work commences.

Some projects such as web copywriting, brochure copywriting, tender writing require face-to-face meetings. Simpler jobs don't. A phone or skype chat is sufficient.


Personal Guarantee

To deliver high quality writing services all the time, every time.



Get quality freelance writing services that produce real results.
Contact us today


If you are residing outside Singapore ...

Payment will be processed by secure PayPal. 50% advance of project fee applies. You will receive an email invoice before work commences. Snapshot of work done will be emailed. Balance payment must be paid before receiving the complete, finished work.
Teresa Cheong - Singapore Freelance Writer, Web Writer, Tender Writer and Business Writer for all your writing needs