Profile

Teresa Cheong - Freelance Copywriter,
Business Writer, Web Writer Singapore

Hi. My name is Teresa Cheong. I am a "full-time" professional freelance writer, business writer and SEO Copywriter at LifeBridges Communications. I am currently based in Singapore and have been offering quality freelance writing services to individuals, companies and non-profit organizations since 2005.
Before becoming a full-time freelance writer, I have spent more than 15 years working in different sectors, including journalism, banking, travel and tourism, training and non-profit. Writing was a major part of my work.
Get an overview of writing services offered.

Why Writing Services from Singapore Copywriter



Get quality copywriting for all your business needs

I take pride in creating quality web content that engages and sells. As an experienced Singapore copywriter, I have helped many small and medium size businesses (SMEs), startups and non profit organisations strengthen their online presence. Creating unique content for brand new websites is a challenge which I relish - and which others say I am good at.

Wide industry experience put to work for you

Companies which engaged my freelance writing services have come from diverse sectors: shipping, alternative energy, food and beverage, health and nutrition, tax and accounting, clinical and rehabilitation services, aged care and consumer lifestyle, business process outsourcing, building and construction.

My Commitment To You As Full-time Professional Freelance Writer

I bring passion and enthusiasm to every writing assignment, however big or small. Be it an article, brochure, tender proposal, Company Profile, website, business plan, newsletter, Annual Report or press release, I always make sure the writing is easy-to-read, the message is clear.
Please do not hesitate to contact me if you need quality freelance writing services.

More About Me

Career History:

After graduating from the university with honours, I started working for a Singapore newspaper. Feeling the itch for travel, I did marketing promotions for a travel agency and had a stint as a tour guide for Australia-bound tours. I had worked for a national tourism board, a media company, and my last job as an employee was managing the corporate communications function for a non-profit Foundation. That's what I did before becoming a full-time professional freelance writer and business writer.
Personal Vision:

My life purpose - to use my God-given talents in art, writing and teaching to impact lives - and make a difference.
My resolve to live a life of purpose and use my skills for a larger cause was greatly influenced by my work and travels to Myanmar, Cambodia, Vietnam and Laos, as well as my past voluntary work with the Jesuit Refugee Service Singapore.
Other Skills: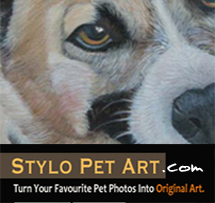 Besides writing, I am also a pet portrait artist at Stylo Pet Art. I have always doodled my way through lectures in school and at the university. Now, drawing and painting is my other passion. I specialise in oil pet portraits, graphite pencil and coloured pencil drawings. I have a merit diploma in pet portraiture from the London Art College.

Personal Motto
It's quite simple, really.
Do more than exist - Live!
Do more than teach - Inspire!
Do more than work - Excel!
Do more than dream - Do!
I look forward to working with you.
For highly effective writing, contact me today for a FREE quote.
Teresa Cheong - Singapore Copywriter, Business Writer and Web Writer for all your writing needs